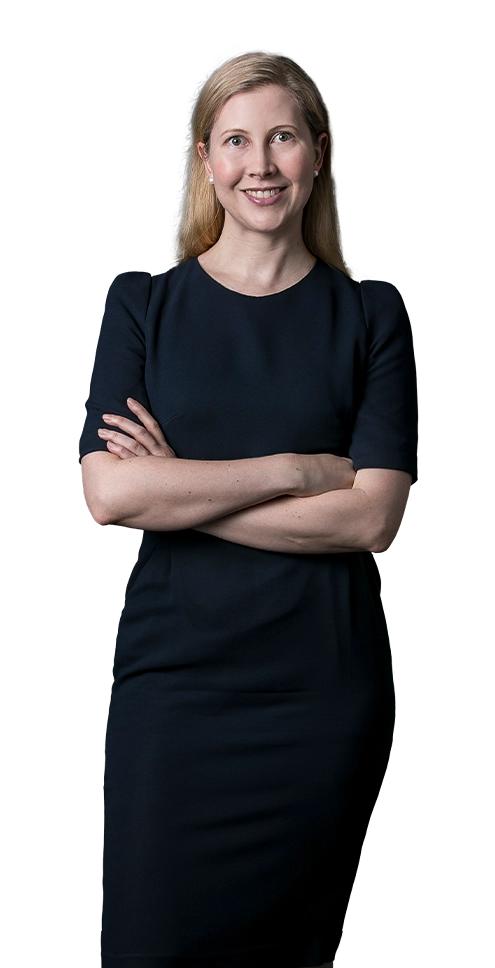 Anna Elizabeth
Admissions & Appointments
Barrister 2021
Solicitor 2015
Overview
Anna was called to the New South Wales Bar in 2021.
Anna accepts briefs in all types of commercial disputes where she has experience in large and complex commercial matters, gained both at the bar and as a solicitor. She is often relied upon in the context of disputes concerning commercial property, supply chains (including shipping and maritime), infrastructure and pricing.
Anna has a particular interest in energy and resources and accepts briefs in all matters relating to those industries. Anna is familiar with complex energy pricing principles, transfer pricing and benchmarking, oil and gas pricing, take-or-pay contracts, the short term traded gas market and rules, offtake agreements, access arrangements and regulated infrastructure. In addition, she has experience working on ports, pipelines and terminals. She has a keen interest in matters relating to the energy transition, renewable energy and associated issues. Anna has acted for major gas companies and manufacturers on matters concerning the National Gas Law and Rules and the corresponding electricity law and rules. She has also acted for and against both the Australian Energy Regulator and ASIC.
As well as other memberships, Anna is a member of the Energy & Resources Law Association and contributes to policy submissions on behalf of the association. She is a reporter for the Thompson Reuters Australian Resource Law Reports and the Banking and Finance Reports of Australia and stays up to date with cases in those practice areas including current decisions on mining, energy, insolvency, banking, finance and insurance. She is also a member of the Climate Change Committee at the NSW Bar.
Prior to being called to the Bar, Anna was a litigator in the commercial disputes team at Arnold Bloch Leibler and served as an Associate to Foster J in the Federal Court of Australia. She worked in various teams as a solicitor including as an Associate at MinterEllison, where she represented successful Applicants in a significant class action alleging Misfeasance in Public Office before Rares J in the FCS (Brett Cattle Company Pty Ltd v The Commonwealth of Australia and Anor [2020] FCA 732).
Anna's law degrees, noted on this page, were marked by prizes for academic achievement.
Details of recent experience and selected cases are set out in Anna's CV.
Qualifications
JD Monash University 2015
MCRLaw Master of Commercial and Resource Law 2012
BComm University of Melbourne 2007